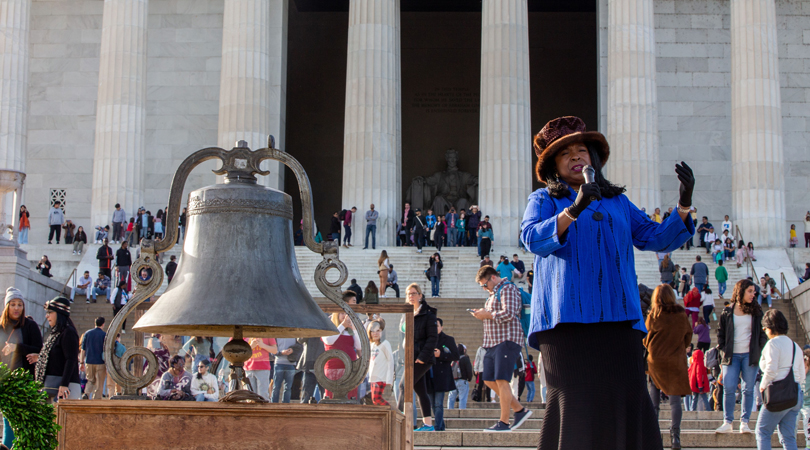 Bells in Washington, D.C.
Suspended above the streets of our capital, the history of our nation is written in bronze. We're compiling the fascinating histories, oral traditions, and lasting legacies of bells in D.C. – from grand carillons and rings of peal bells, to historical bells and bells in private collections. If you know about one of Washington's bells, share your story with us!
Cover image: Dr. BJ Douglass sings Amazing Grace next to an 1863 Fulton bell on the steps of the Lincoln Memorial to commemorate the 160th anniversary of the Emancipation Proclamation during the 2023 National Bell Festival.
Stories of bells and bell towers in our nation's capital: