What are redundant bells?
Redundant bells are bells that are no longer of use to their bell tower. This might happen for any number of reasons. While often the result of a congregation dismantling or a building scheduled to be demolished, it might also be the result of a religious structure converting for secular use. Sometimes, a set of new bells are ordered to replace existing bells that are out of tune, in want of restoration, or are a better fit for the needs of a community.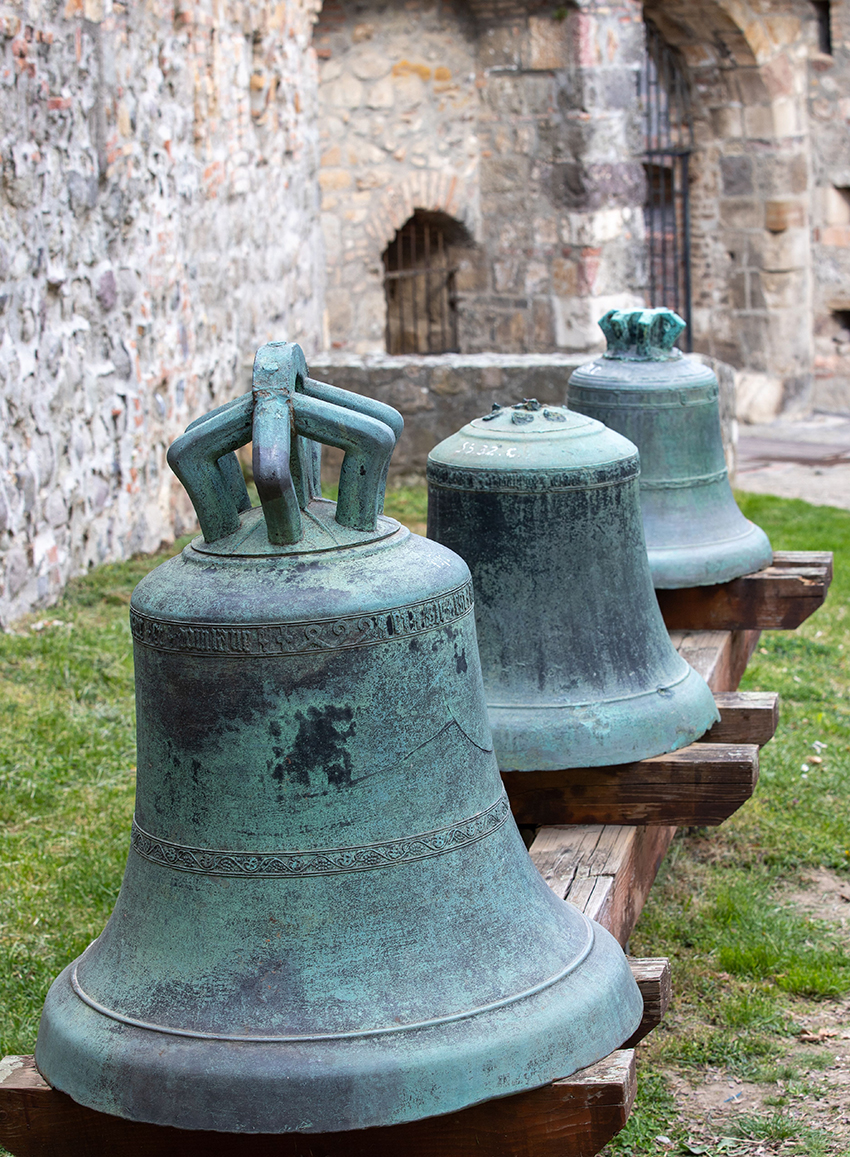 Image: Redundant bells are collected in a garden for public viewing at the Primatial Basilica of the Assumption of the Blessed Virgin Mary and St. Adalbert, also known as the Esztergom Basilica, in Esztergom, Hungary.
Occasionally, old bells are smelted down to be used in recasting new bells, but most often redundant bells are left trying to find new purpose in life. Whether you call them redundant bells, surplus bells, second-hand bells, or unused bells, these bells are worthy of preservation, with plenty of opportunity to be recycled for new use. Our motto: bells should be rung, not just hung. That's why we support efforts to not only care for bells, but also to keep them ringing in situ. Let's take a look at how to process, plan, and repurpose redundant bells.
Section image: Bronze bells from the Church of Saint Anthony of Padua in Alberobello, Italy, hang in a temporary display below the belfry. A sign reads in Italian: "Please do not touch. Thank you."