Silver Coachman Bell
Marjorie Merriweather Post, who ruled haute société for much of the 20th century from her sprawling estates in New York, Washington, and Palm Beach, chose to surround herself with the sumptuous luxuries of French and Russian nobility. At Hillwood Estate, Mrs. Post's Washington address that's now become a museum to her collections, she amassed exquisite works of Fabergé, Sèvres porcelain, French objet d'art, and paintings from the old masters. 
One bell among her collections stands out as an object of exquisite craftsmanship, delicate refinement, and gentle good humor. The Coachman Bell, made in silver around 1870 and granted to Hillwood Museum at the bequest of Mrs. Post in 1973, stands 4 inches tall. It is of Russian origin, but the artist is unknown.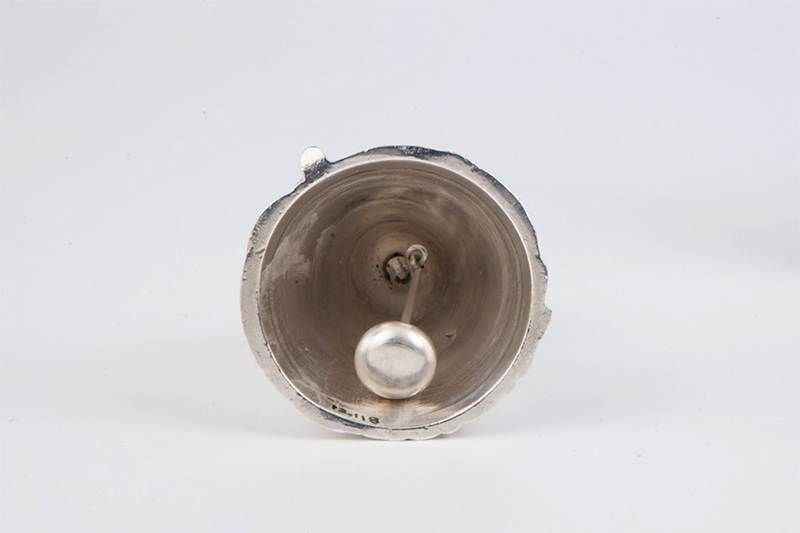 A view from underneath shows the bell's clapper.
The bell is in the shape of a bearded coachman wearing mittens, a fur hat, and fur-lined cloak with a belt, and holding a decanter in his left hand and a pouch in his right. The subject is a favorite Russian pastiche. Coachmen were a traditional character used as a source of inspiration in art (particularly Russian porcelain figurines) and literature. Even Fabergé created precious pieces inspired by the trope.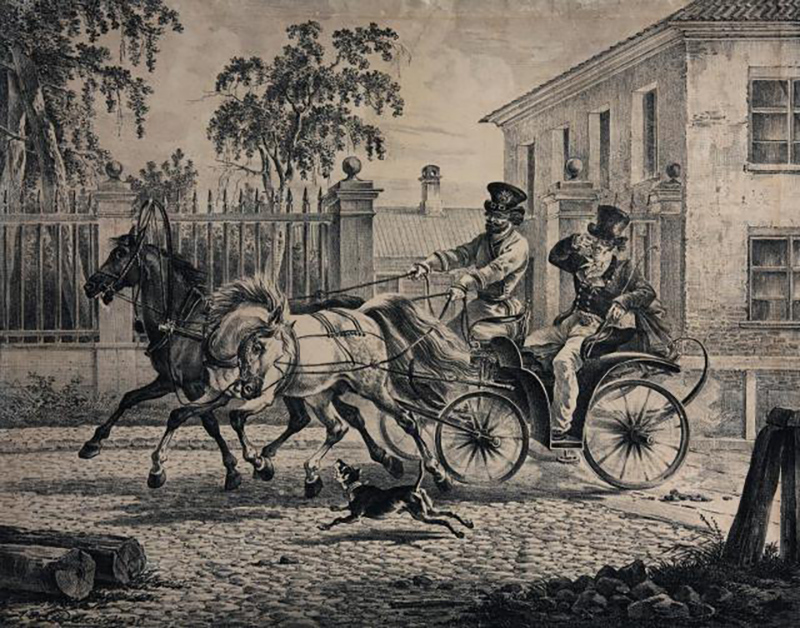 An 1820s Russian print of a coachman and nobleman, 'Dandy in a Droshky' (a droshky is light horse-driven carriage), in the collection of The State Hermitage Museum.
Hillwood boasts several examples of Russian coachmen in porcelain, silver, prints, and engravings, and a visit to see the unrivaled collection throughout the estate and gardens is a must in Washington.
Bells at ​Hillwood

This article is part of a curated series on bells at Hillwood Estate. Continue exploring:

The National Bell Festival would like to extend our gratitude to Hillwood Estate and Dr. Wilfried Zeisler, Chief Curator, for providing us this special glimpse at Marjorie Merriweather Post's collection.