U.S. Coast Guard Cutter SPAR Bell
In 1944, while the major powers fought bitterly along Axis and Allied lines, the United States commissioned a new Iris class vessel from Marine Ironworks and Shipbuilding Corporation in Duluth, Minnesota. The ship was named to honor the women who served during World War II as members of the original U.S. Coast Guard Women Reserve, the S.P.A.R.S. – an acronym for the Coast Guard motto, "Semper Paratus. Always Ready."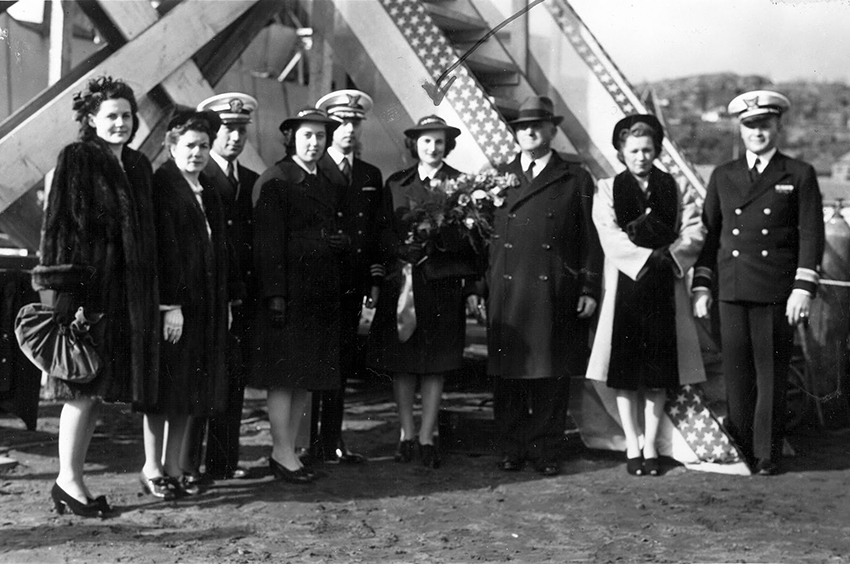 Image: The launching party for the U.S. Coast Guard Cutter SPAR on November 2, 1943. The ship was commissioned the following year on June 12, 1944. Courtesy: National Archives.
One of 39 original 180-foot seagoing buoy tenders, the U.S. Coast Guard Cutter SPAR (WLB 403) was quickly dispatched as a convoy escort in anti-submarine warfare off the coast of Brazil. During her illustrious 53-year career of service, the SPAR conducted hydrographic surveys in the Northwest Passage, charted ocean dynamic topography, and became the first ship to circumnavigate the North American continent within one year. For her consecutive overall excellent scores in operations and training, the SPAR was recognized as "The Cutter with the Most Gold" in the Atlantic Fleet.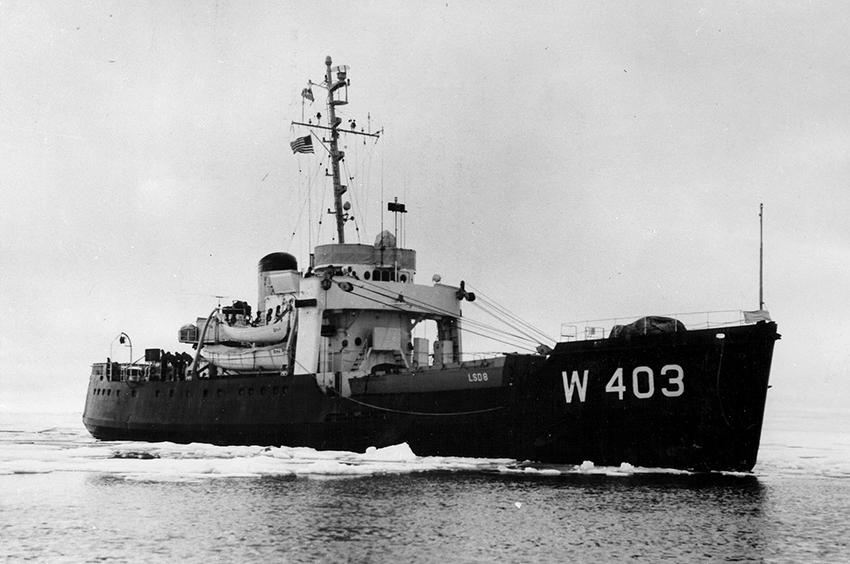 Image: The U.S. Coast Guard Cutter SPAR in 1957. Courtesy: U.S. Coast Guard Historian's Office.
The SPAR was decommissioned in 1997 and, after being stripped for parts, was sunk in 2004 in 100 feet of water, 30 miles off the coast of Morehead City, North Carolina, where she now serves as an artificial reef. While the ship's main engines, generators, and other equipment were removed and sold to re-power another vessel, the SPAR bell was preserved by the Coast Guard and entrusted to the Military Women's Memorial for safekeeping. 
The Military Women's Memorial is a one-of-a-kind tribute to America's Servicewomen, past and present. The Memorial features interactive exhibits and a world-class collection of military women's stories and artifacts – all housed in a stunning colonnade of marble arcs and fountains at the head of Memorial Drive, the entrance to Arlington National Cemetery.
The SPAR bell is now a treasured artifact of American history housed at the Memorial. The U.S. Coast Guard's Engineering Logistics Center (with special thanks to Mr. J. Engles, Chief Warrant Officer M. Wentzler, and Lieutenant Commander D. Rambo) contributed a carved wooden stand to display the bell within the Memorial's collection.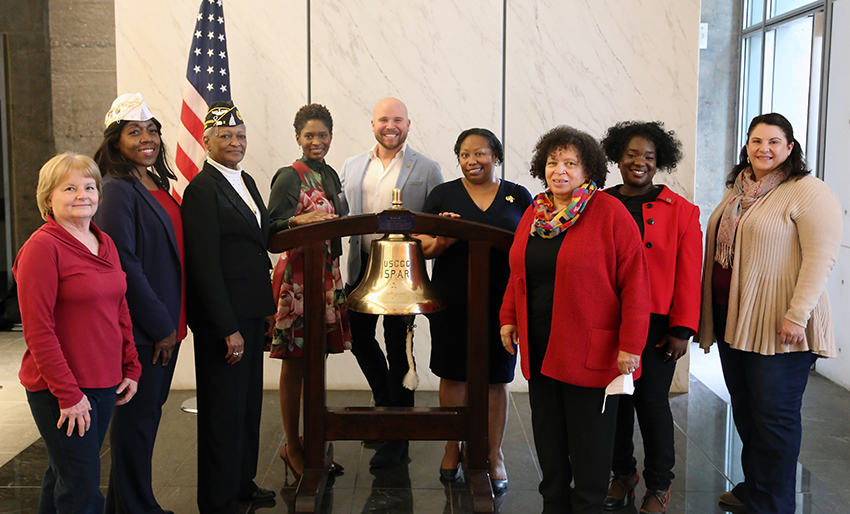 Image: The U.S. Coast Guard Cutter SPAR bell surrounded by women Veterans from the U.S. Army, Navy, Air Force, Coast Guard, and Marines; with Paul Ashe, Director of the National Bell Festival; and Ernestine Wyatt, great-great-great-grandniece of Harriet Tubman, who tolled the SPAR bell in honor of the bicentennial of Ms. Tubman's birth during the 2022 National Bell Festival.