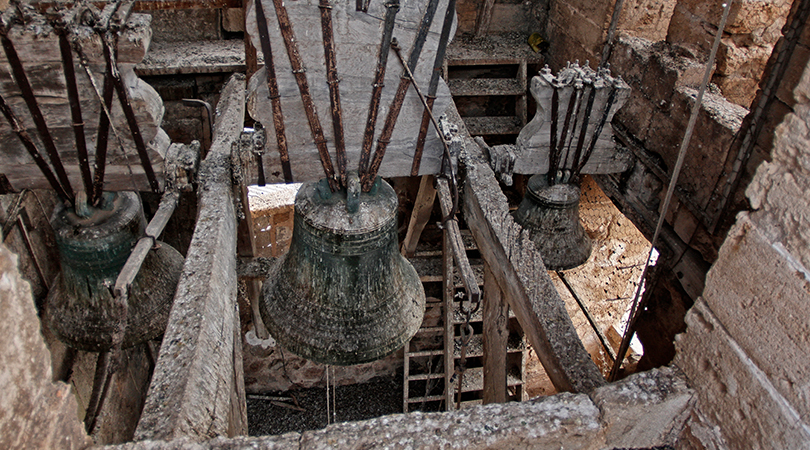 Apply for Support
If your bell or bell tower has fallen silent or needs repairs, we'd like to help. We invite community organizations and bell towers to apply for supplemental funding from the National Bell Festival to restore their bell to its former thundering glory. 
Questions?
While we can only help a small number of organizations that apply, we'd love to hear from you. Below are some of the frequently asked questions we receive.
What do you look for in a new project?
Our mission is to get more bells ringing in more places across America. Why? Because bells are the heartbeat of our communities. We consider all applications that cross our desk, but certain bell projects stand out for:
Bells of historic, cultural, or local significance
Rare bells or those of unusual provenance 
Organizations with community engagement programming around their bells
Preventing bell tower closure or bell sell-off
How much do you donate?
The amount we contribute depends on the project and our own fundraising endeavors! We thoughtfully review each case individually and assess whether our involvement will have a significant impact on the bell or bell tower's future. 
If I don't receive a grant, can you still help? 
Yes! While we can't personally fund every bell restoration project, we have tremendous partnerships across the country that we can leverage to help. Whether you need information on getting started with your own bell restoration project, or where to find a bell foundry near you, or how to fundraise on your own, or how to engage the wider community, we'd love to share our insights and best practices with you.