The importance of bell tower maintenance
The value of a routine bell tower inspection or annual servicing cannot be overstated. Many bells lay idle for extended periods or are exposed to inclement weather and seasonal fluctuations. Birds, bats, and termites may cause additional harm to the structural integrity of a bell tower, too.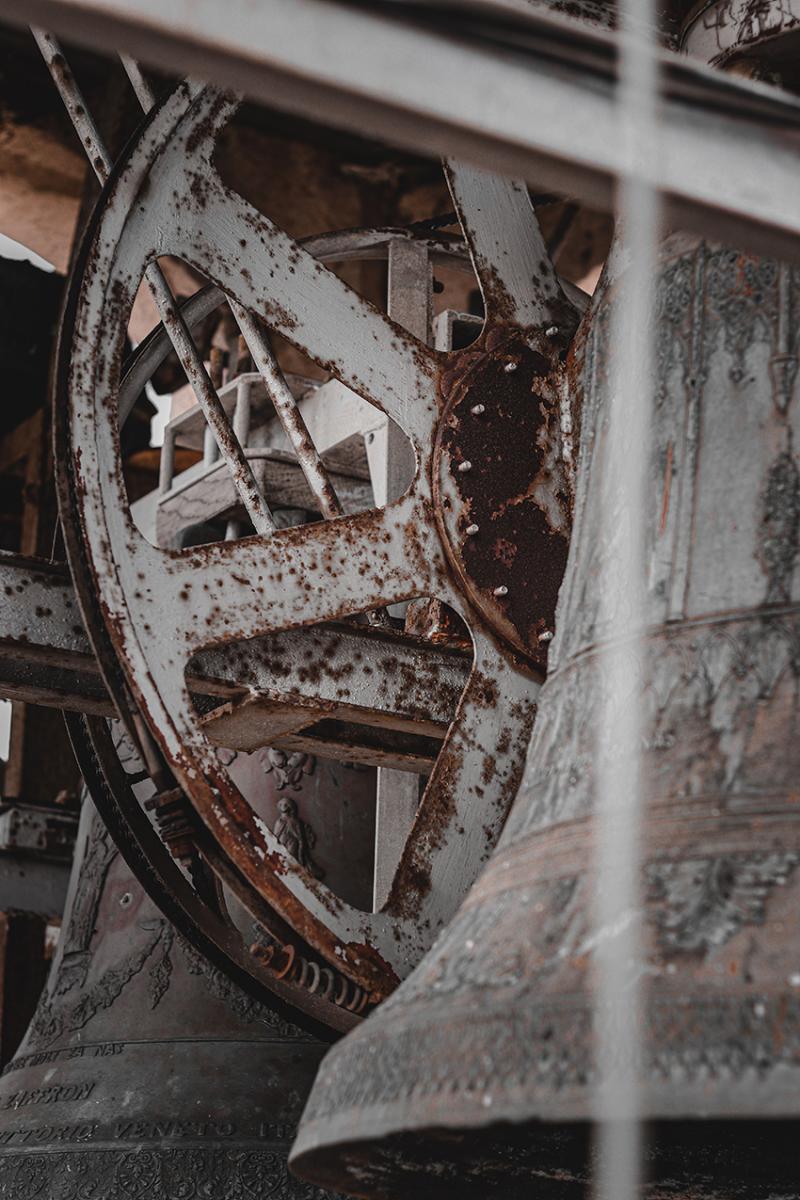 Image: Excessive moisture within a bell tower in Korčula, Croatia, has resulted in the oxidation of the wheel and supports, which are now bespeckled in reddish-brown iron oxide (rust).
It's important to be familiar with the condition of your bell and its fittings because worn-out parts, rusty mechanisms, or rotting wood can pose serious safety concerns. Imagine thousands of pounds of solid bronze crashing several stories to the ground. Let's take proactive measures to prevent that. If it's been a while since someone's peeked into the belfry, bell tower maintenance is probably long overdue.
Section image: A bell tower with bells hung for English-style change ringing exhibits signs of oxidation and grime buildup.