The advent of bells
Bells have chimed for the benefit of communities the world over since the dawn of civilization as we know it. The cradle of bell making in these early years was Neolithic China, some 5,000 years ago. With advancing skills in metallurgy, flat sheets of metal could be hammered into cup shapes and riveted at the seams. A bead, rock, or other metal bit could be suspended within to form the clapper. 
Soon, a stable casting process was developed and molten metals could be poured into purposeful shapes. As foundries began to hone and perfect their craft, bells became works of art and could be tuned for instrumentation. Bells could be made larger and resonate farther. Knowledge of bell making spread, appearing in cultures from India to Mesopotamia and instilling awe in those who experienced their sound.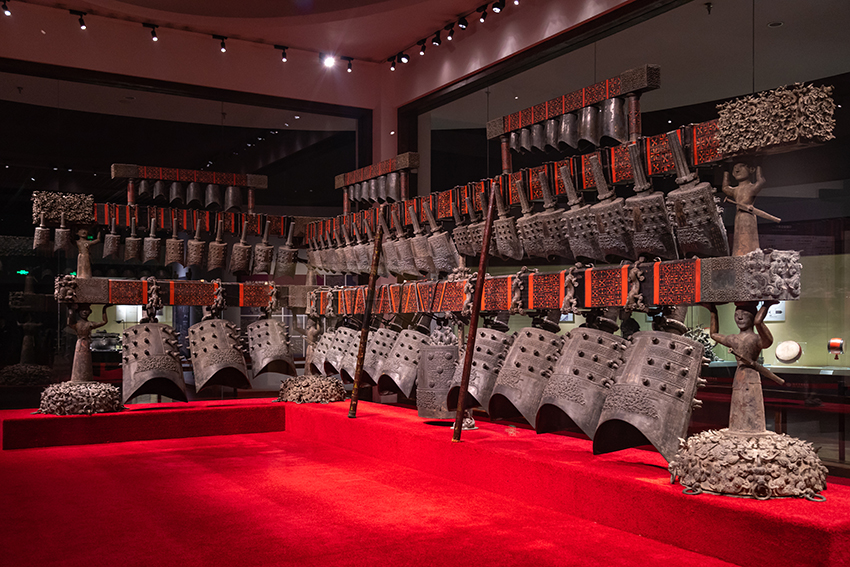 Image: The Bianzhong of Marquis Yi of Zeng, an ancient musical instrument comprising 64 bronze bells, was cast in 433 BCE. The bells are hung across perpendicular wooden racks and a team of at least five musicians was likely required to play the full set. The bianzhong is on permanent display at the Hubei Provincial Museum in China.