The resonance of bell diplomacy
When selecting a gift, world leaders look for resonating symbols of shared values between their nations. Bells are often a perfect fit. Occasions when the diplomatic giving of a bell would be most appropriate include:
Memorializing a special event or anniversary, like a bicentennial commemoration
Thanking a nation for their aid or support
Celebrating the artistic or cultural heritage of a people
Promoting peace and prosperity or marking the end of hostilities
Returning a bell long held because of war, looting, or wrongful acquisition
The giving of a bell might include a ceremonial first ring by the recipient, creating a meaningful, memorable, and photo-worthy occasion. In more solemn bell exchanges, the toll might be preceded by an observed moment of silence.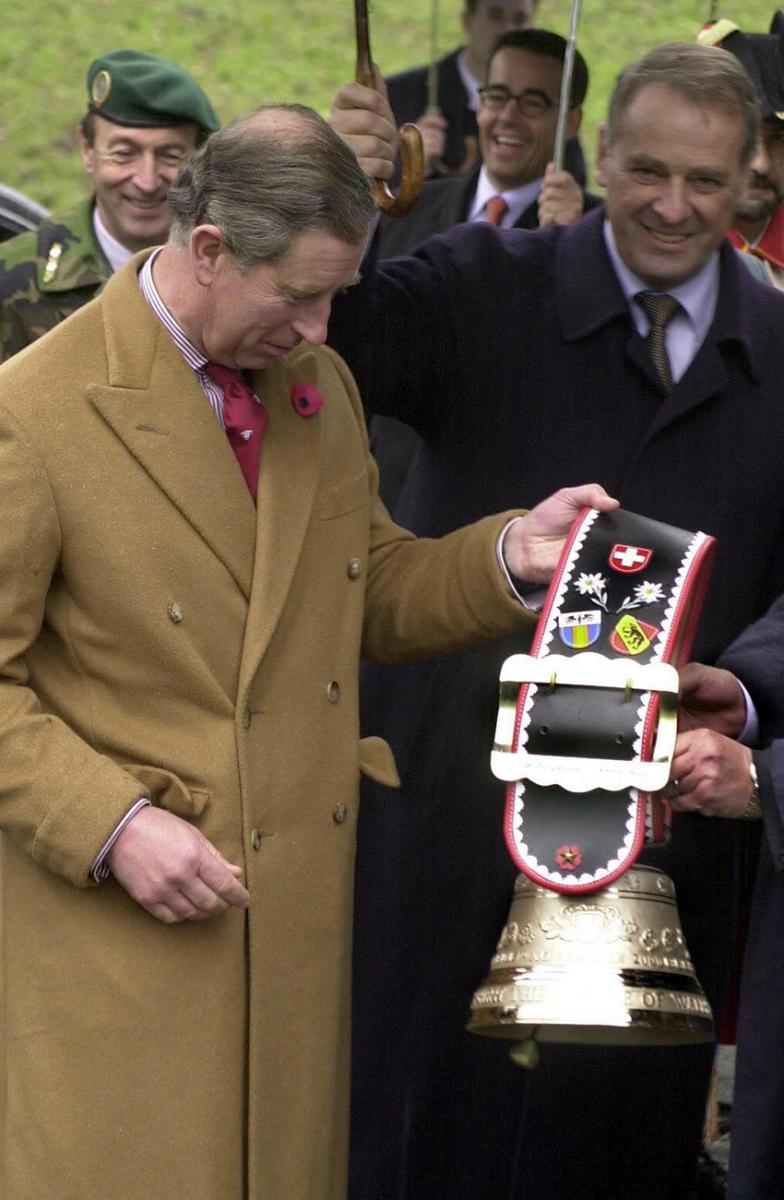 Image: The Prince of Wales, left, receives an alpine cowbell as a gift, while Swiss President Adolf Ogi holds an umbrella against the rain in Kandersteg, Switzerland, on November 2, 2000.
Bells gifted between dignitaries might end up in presidential libraries, cultural museums, national collections, or public parks. Bells are one of the few diplomatic gifts that can be employed for the good of a community, ringing out to announce the hour or tolling at moments of distinct importance.
Section image: U.S. President Harry S. Truman greets Queen Juliana of the Netherlands at Meridian Hill Park in Washington, D.C., for a ceremonial presentation of a carillon to the people of the United States from the people of the Netherlands in recognition for American aid received during and after World War II. Courtesy: Harry S. Truman Library & Museum.