Never Beanie Better
The National Bell Festival takes our responsibility to ring in the New Year very seriously. We create a canopy of sound across the nation, with bells ringing from Boston to Seattle. But if we know one thing about New Year's Day, especially here at our hub in Washington, D.C., it's that the weather on the first of January is anything but predictable. 
Depending on the year, New Year's Day can be either sunny and mild or rainy and cold. What's a bell lover to do? To help keep festivalgoers cozy while they listened to the tintinnabulation of bells from above, we launched the #BellFest beanie during our inaugural National Bell Festival in 2020. 
Warm and stylish, the soft hat was the perfect antidote to the dreary weather. The #BellFest beanie is made by Crossland® in a slate grey and features an eagle clutching a bell in our distinctive circle logo, along with our favorite hashtag embroidered in white.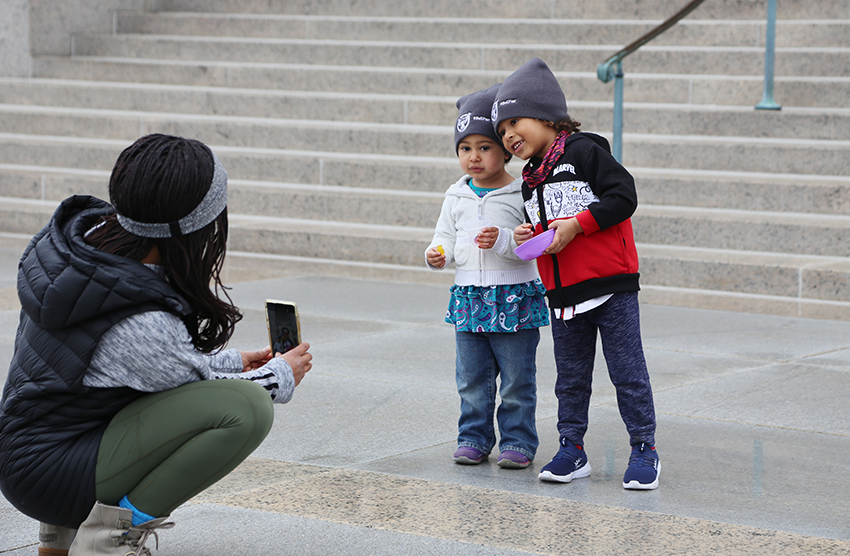 The #BellFest beanie is the perfect accessory for young and old. These two cuties paused for a photo on the steps of the Basilica of the National Shrine of the Immaculate Conception during the 2022 National Bell Festival.
We set out to warm the cockles of the masses by passing out #BellFest beanies wherever bells were ringing. So popular did they prove to be, that we ran out that very first year. Three years on, we still can't keep them in stock! Of course, the fact that they're free might have something to do with it, but that doesn't bother us. If we can make everyone's day just a little brighter through the sound of bells and the comfort of a beanie, then that's just what we're going to do.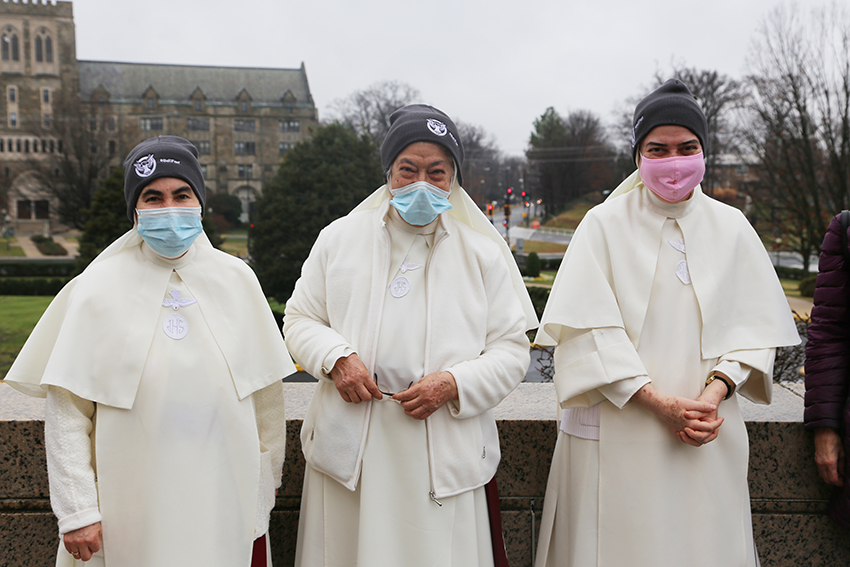 You can't help but smile! These lovely sisters donned #BellFest beanies to listen to a National Bell Festival recital by carillonneur Dr. Robert Grogan on the 56 bells of The Knights' Tower in Washington, D.C., on New Year's Day 2022.
Did you miss out on snagging your own #BellFest beanie? Never fear! We'll be back next New Year's Day to pass out more beanies in and around the District while the bells are sounding during the National Bell Festival. See you next January!