Namaste, Washington
Festivalgoers started their New Year exploring simple yet powerful techniques at BellFest group yoga, perfect for all levels of experience and free for anyone who registered – and we quickly filled all spots on the mat! The goal of our community yoga practice was to help Washingtonians gain a fresh new perspective, clarify the mind, and channel happy new beginnings with a calming practice of reflection, refinement, and alignment.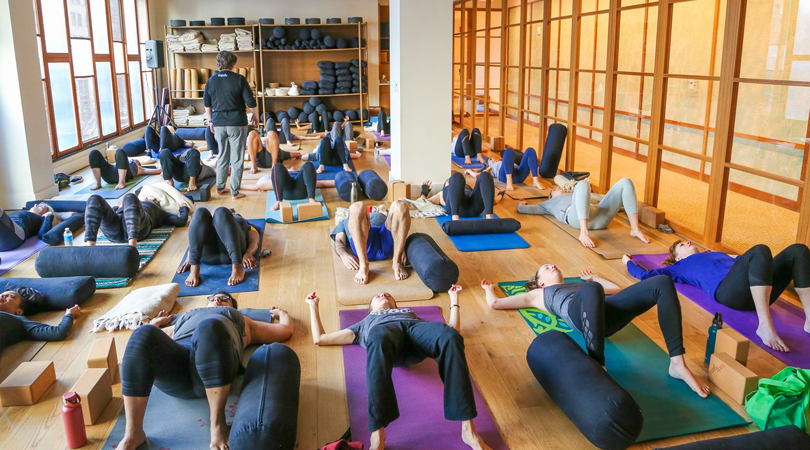 Guests were welcomed into the dynamic and invigorating Eaton Hotel, a refuge for global travelers and creative thinkers, for yoga and group meditation. Complete with a gently billowing canopy, living green walls, streaming natural light, and a revitalizing energy, the dedicated yoga studio at Eaton Hotel was a wonderful retreat from the everyday stresses of D.C. Over the roughly hour-long session, gentle instruction in timeless techniques guided guests to listen to the wisdom of their inner true self. Everyone was welcome. Everyone could benefit. No one was left out.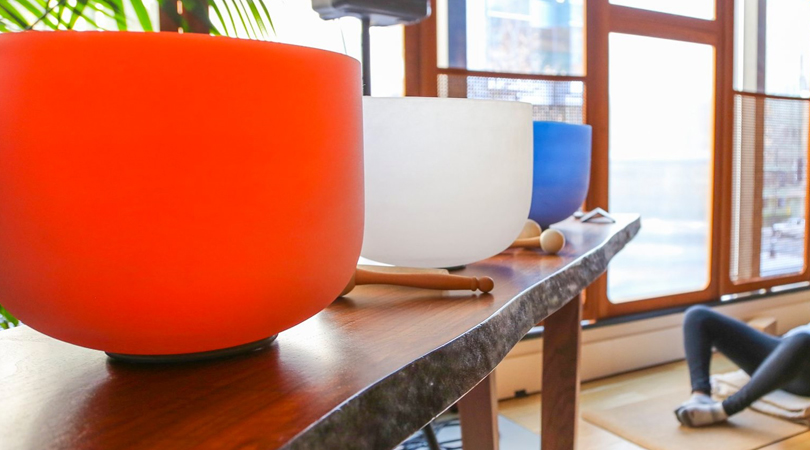 And what would BellFest be without sound? The soothing tones and vibrations of both crystal and metal bowls invigorated the chakras and accompanied guests in meditation. This is how BellFest does yoga!
Meet the yoga and meditation teacher, Paige Lichens
Paige is a Kripalu certified 500-hour experienced, registered yoga and meditation teacher (E-RYT) with a large D.C. following among enthusiastic beginners to advanced students alike. With over a decade of experience, she instructs yoga and meditation in a way that promotes confidence and peace for all bodies, types, and genders. Always an advocate for positivity and health, her classes are designed to improve the function of the body, mind, and spirit with intelligently-designed options for modifications or alternatives.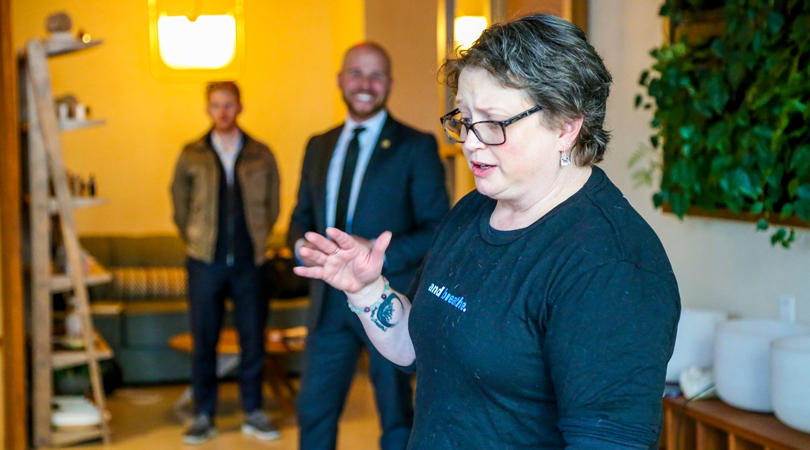 "Paige is an incredible instructor and yoga mentor. She is a beacon of knowledge and an embodiment of what it means to practice yoga. I highly recommend experiencing her classes if you're a beginner or an advanced yogi – one class and you will be hooked."
— Regan Howard
Learn more about Paige and her yoga philosophy. You can also see more pictures from the event and follow along on Facebook.