Even Presidents Ring Bells
Bell ringing is as American as apple pie. Since the first tolls of the Liberty Bell proclaimed the birth of a new nation, bells have been a symbol of enduring freedom, patriotism, and indefatigable spirit. In prosperity or hardship, peace or conflict, the simple act of ringing a bell has united us around our common destiny. It makes since then that presidents should ring any bell in sight.
For as long as Americans have let freedom ring, there have been presidents who have led the tolling. We've collected a few of those moments. 
The picture above captures President Barack Obama during a 2012 tour of the Shwedagon Pagoda in Yangon, Myanmar. When given the opportunity to swing a log and ring a centuries-old bell, wouldn't you take it? The 42-ton bell is the Tharrawaddy Min Bell (also known as the Maha Tissada Gandha, which means "Great Three-toned Sweet Sound"). It was donated in 1841 by King Tharrawaddy of the Konbaung Dynasty and features 44 lbs. of gold plating.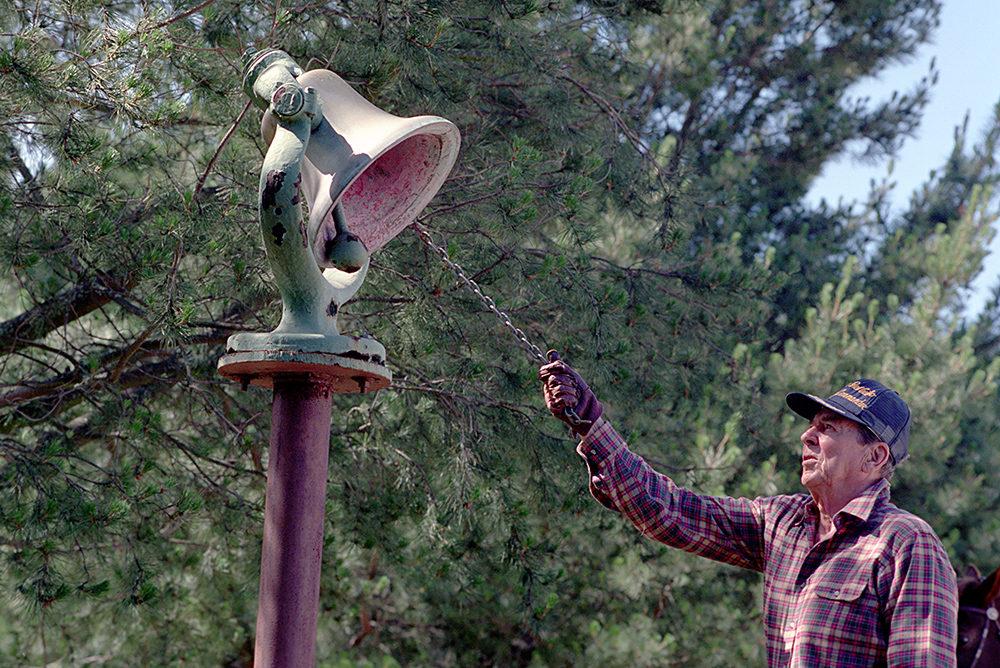 While serving as the 40th President of the United States, Ronald Reagan rang a bell on April 6, 1988, at Rancho del Cielo – the California vacation home he and First Lady Nancy Reagan favored. Stretching across 688 acres atop the Santa Ynez Mountain range northwest of Santa Barbara, California, a bell certainly would be handy for summoning folks for dinner.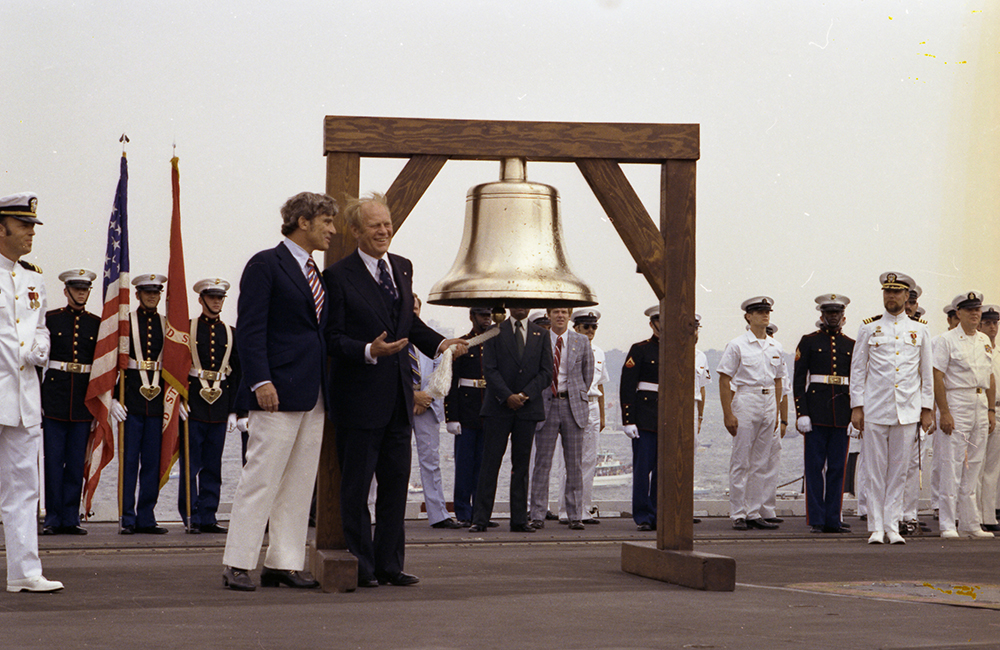 On the Fourth of July (1976), President Gerald R. Ford kicked off a nationwide ringing of bells from the flight deck of the USS Forrestal with American Revolution Bicentennial Administration Administrator, John Warner. The campaign, celebrating 200 years of American independence, had bells ringing from coast to coast – a patriotic clangor from sea to shining sea!
So, the next time you see a bell, ring it! It would be very presidential of you.