Bells Are For Winners
What is it about the crisp ring of a bell that signals achievement has been won? Perhaps it is the feeling of sweet aural relief after an exhausting trial. Maybe it's the indication you have captured a prize when others haven't. Or even still, the ring of a bell might announce to those as far and wide as the sound may carry that a new victor is in town. Whatever the reason, bells are for winners.
Consider the grueling challenge of basic training to join our nation's Armed Forces. Weeks of physical and mental tests push recruits to the very limits of their abilities. For cadets at the United States Military Academy at West Point, this culminates in a 12-mile road march back from Camp Buckner. What release after the hard slog to finally toll the finish-line bell.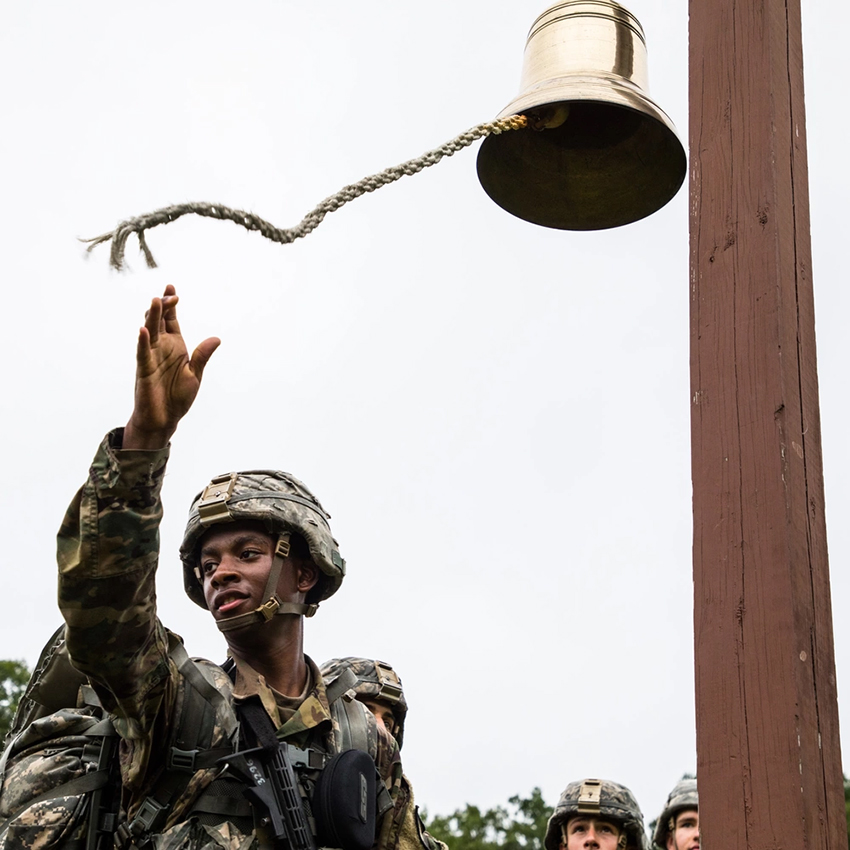 Image: Members of the U.S. Military Academy Class of 2022, USMA leadership, staff, faculty, and graduates completed a 12-mile road march from Camp Buckner on Aug. 13, 2018. The March Back is the new cadets' final challenge of Cadet Basic Training. A ceremonial celebration will follow during the Acceptance Day parade, where recruits will officially join the Corps of Cadets. Courtesy: Michelle Eberhart, U.S. Army.*
Another famous endurance challenge, the Spartan Race, tests competitors across a series of races and obstacles of varying distances and difficulties. How do you know whether a contender has completed an element of the contest? Why, they ring a bell, of course.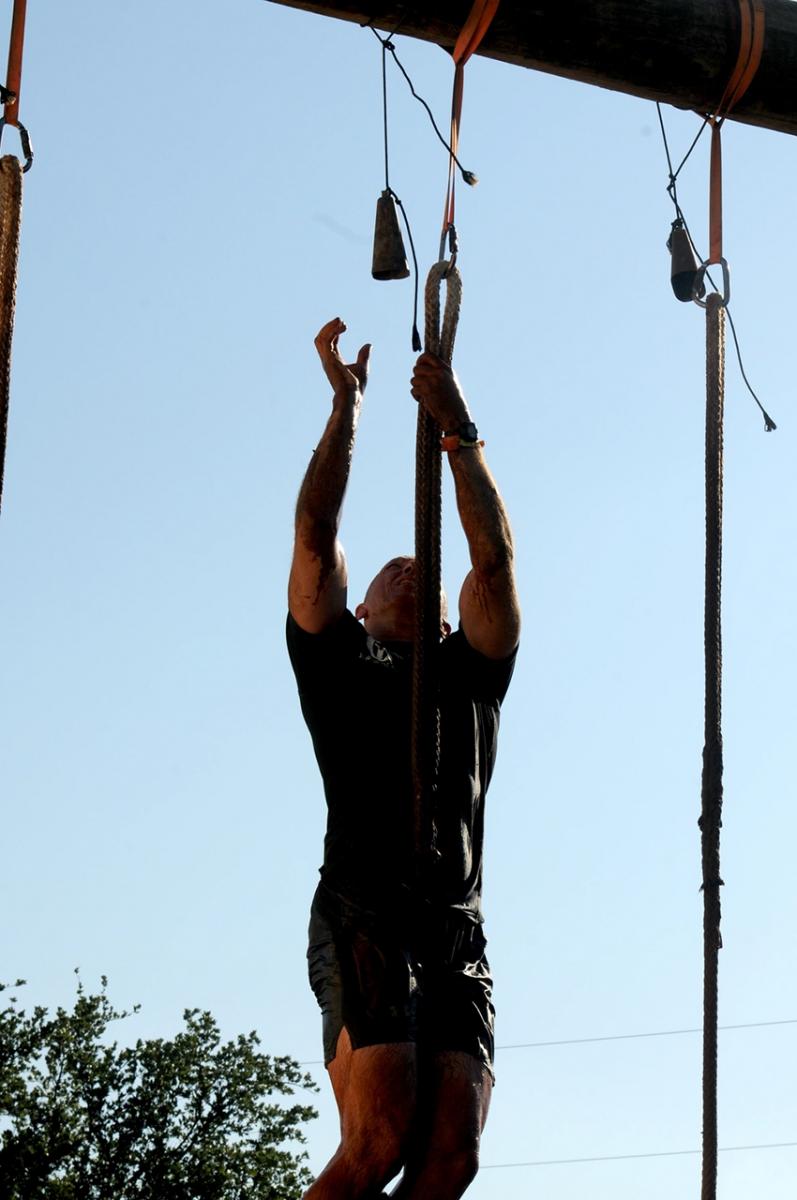 Image: Command Sgt. Maj. Michael Livingston from the 1st Battalion 77th Armor Regiment, 4th Brigade Combat Team, 1st Armored Division "Highlanders" reaches for a bell at the top of a rope during the Spartan Race at Burnet, Texas, on May 19, 2012. Livingston completed the course twice in one weekend. Courtesy: Staff Sgt. Mike Norris, U.S. Army.*
For those undergoing treatment for cancer, ringing a bell at the end of radiation or chemotherapy treatments signals to the world that the patient is in remission and transitioning to a new, post-treatment life. Bells boost the morale of the patient, their family and friends, and the caregivers around them. Bells are often found at support events and fundraisers for cancer research, bringing a bright note of healing reverberations.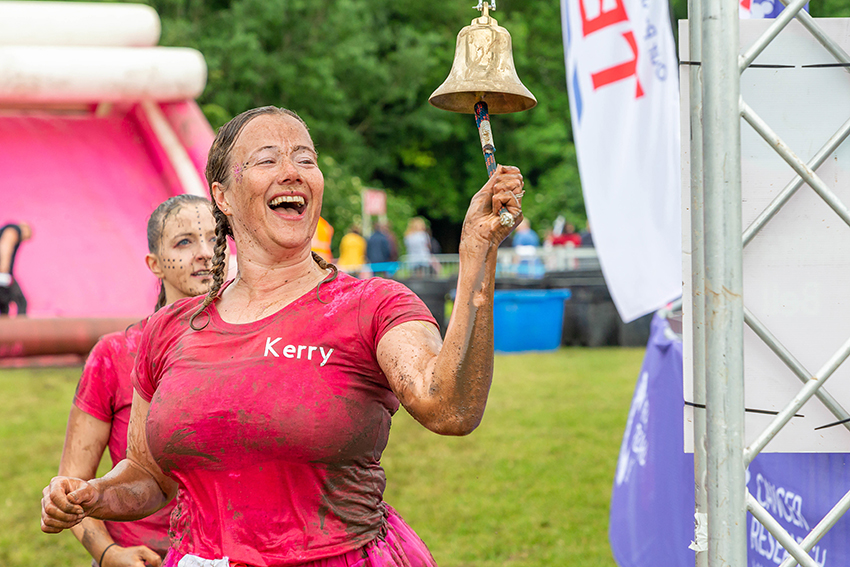 Image: Runners in electric pink attire dappled in mud ring the celebration bell at the end of the Race for Life in aid of cancer research in Victoria Park, Warrington, Cheshire, England, on June 2, 2019.
There is no greater metaphor for achievement than climbing a mountain, so it seems only natural that when one climbs a mountain, one is rewarded with the clear tocsin of a bell rippling through the thin air. Many peaks around the world are dotted with bells in sturdy steeples to give intrepid climbers the satisfaction of both stunning views and glorious sounds.
So the next time you achieve something that makes you feel proud, whether great or small, reach for a bell and give it a ring. Why? Because bells are for winners.
Cover image: A woman stands beneath a purpose-built metal structure that holds a bell and is wrapped in prayer flags at the summit of Monte Coglians (Hohe Warte), the highest mountain of the Carnic Alps on the border between Italy and Austria.
*The appearance of U.S. Department of Defense (DoD) visual information does not imply or constitute DoD endorsement.