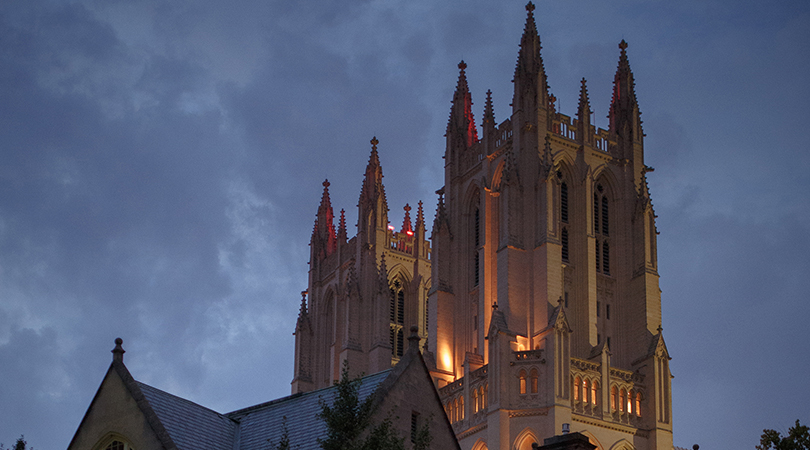 New Year's Eve Quarter Peal Attempt
New Year's Eve
Dec. 31, 2022  |  10:30-11:30pm (Eastern)
Washington National Cathedral
3101 Wisconsin Ave. NW
Washington, D.C. 20016
To ring out the old and welcome in the new, members of the Washington Ringing Society will attempt a quarter peal on the bells of Washington National Cathedral this New Year's Eve, followed by general ringing at midnight.
Lasting approximately an hour, the ringing will begin at 10:30pm and can be heard from the surrounding avenues, gardens, and open spaces. The bells will be half-muffled to symbolize the passing of the old year. To half-muffle a bell, a leather muffle is placed on one side only of the clapper, resulting in a single, loud "open" strike followed by a muffled strike, which has a very sonorous and mournful echo effect.
At midnight, these muffles will be removed and the Cathedral will be the first to ring in the New Year with a half hour of jubilant ringing.
Note: This is an outdoor event. The Cathedral will be closed to inside visitors. Please bundle-up and dress appropriately for the weather. Anywhere on the Cathedral grounds will be a wonderful place to hear the bells, particularly the southern side. We recommend finding a cozy perch in the surrounding garden paths and lawns. Choose a comfortable seat tucked into a stone wall, or spread a blanket for a tasty picnic as the bells ring out above.
 
Meet the Ringers: Washington Ringing Society
In early 1983, the Cathedral Ringing Society, which had been founded in October 1963 after the installation of the Cathedral bells, was renamed and reorganized as The Washington Ringing Society in recognition of the new bells installed at the Old Post Office Tower.
The organization is based in Washington, D.C. and is dedicated to the study, practice, and promotion of English change ringing. Members range in age from 15 to 80 and come from many different walks of life, including teachers, computer programmers, lawyers, students, doctors, archivists, and musicians. All are bell enthusiasts! Want to learn more? Explore the history and mission of Washington Ringing Society.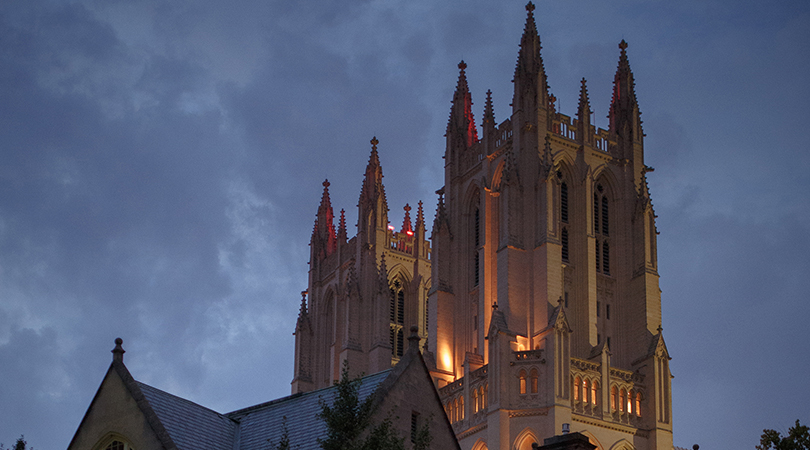 Register to attend
Let us know you're coming! We'll send you a friendly reminder and helpful tips to get the most out of your BellFest experience.