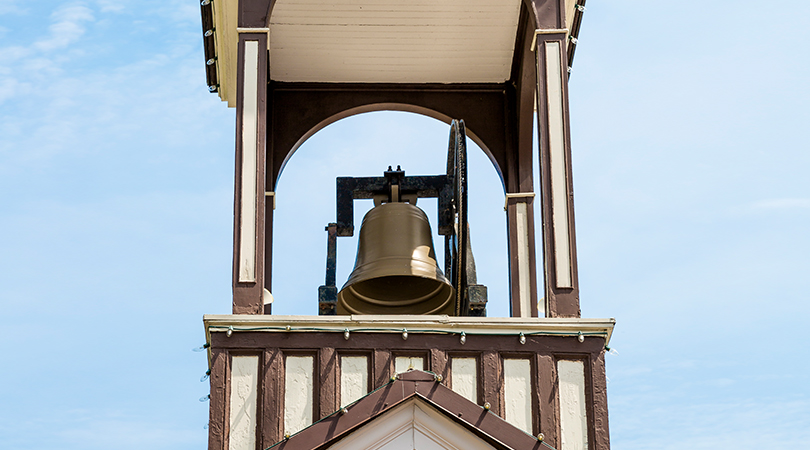 Go on a Bell Scavenger Hunt
Materials:
Scavenger hunt printout, pencil
Bells can be found in cities and towns across America. They can be hidden from sight way up in lofty bell towers, or they can be prominently featured in parks and gardens. Do you know where the nearest bell is to you? Explore your neighborhood and discover the bells that hang around.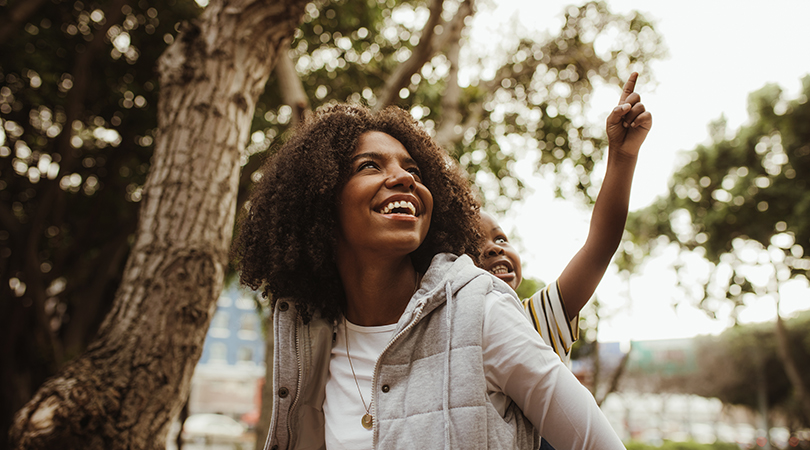 Download and print your bell tracker.
Keep track of the bells you find on your adventure with this handy printout. Simply click the image below to download a PDF that will print comfortably on standard 8.5x11" computer paper. Fill out as much information as you can about each bell – and then head off to find another! Pretty soon, you'll know where the biggest bells are, the ones that sound the nicest, and the ones you can get closest to. Which bells are your favorites?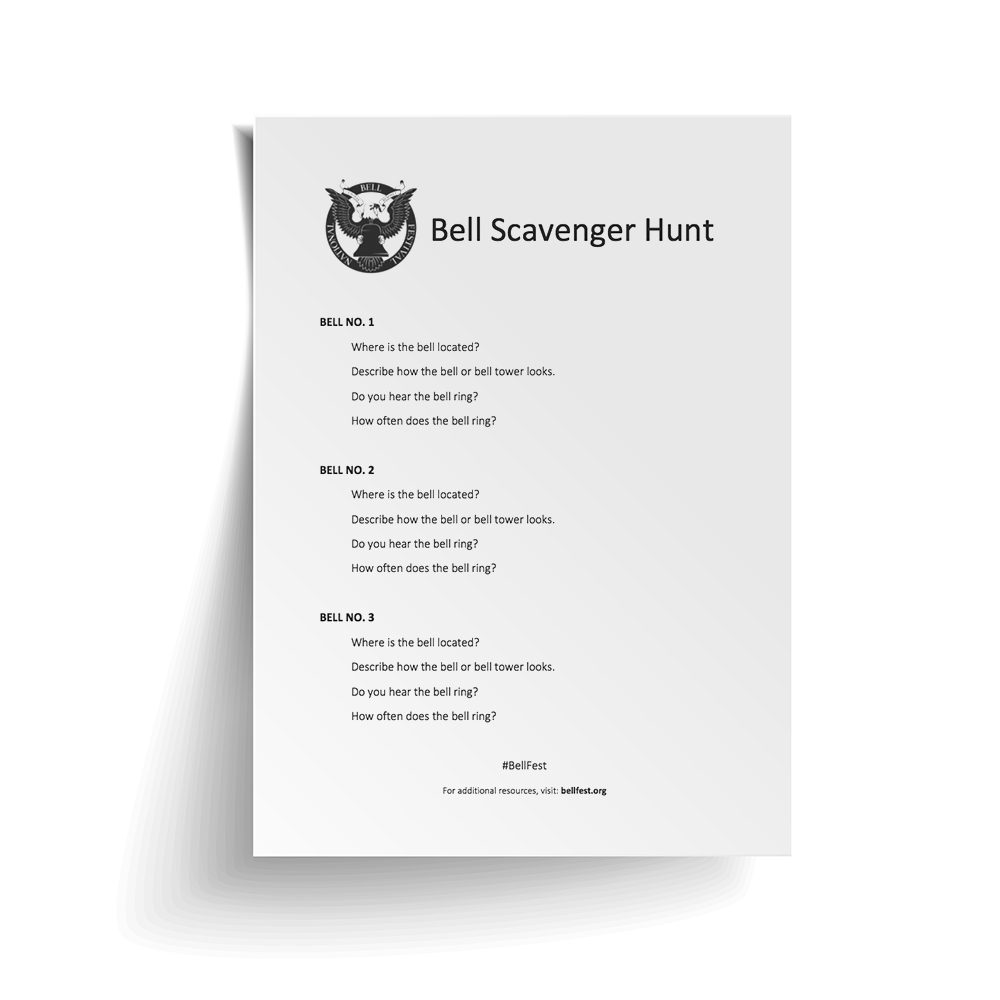 Staying inside on New Year's Day?
Go on an audible scavenger hunt online! See if you can find examples of these bells ringing:
Bronze bell
Iron bell
Historic bell
New-cast bell
Handbell
Carillon recital
Change ringing peal
Can you hear the differences that size, weight, shape, material, tone, and function make on the sound of a bell?
Share your adventure!
Snap a selfie with the bells you discover and tag #BellFest in your posts. We'd love to see the bells you find in your neighborhood. We'll be sharing our own, too!