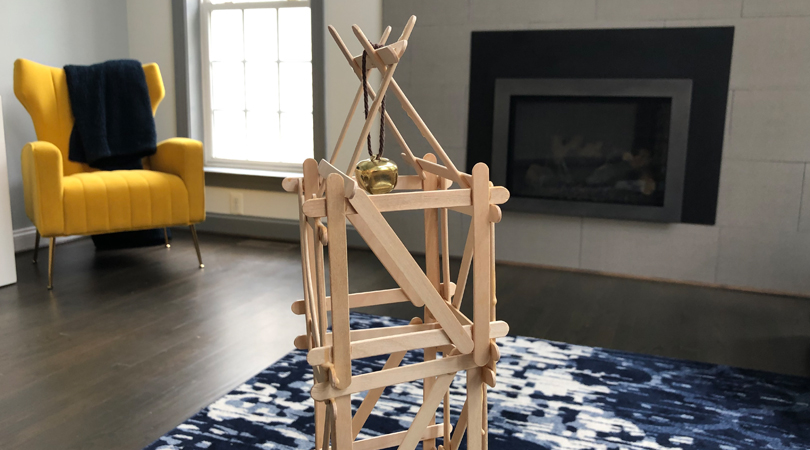 Build a Bell Tower
Materials:
Popsicle sticks, craft glue, scissors, jingle bell, string
Summon your inner engineer to construct a freestanding bell tower using popsicle sticks. How high can you go? Challenge your friends and family to see who can create the tallest, the strongest, or the most beautiful bell tower. The sky's the limit!
Bell towers have been a fixture of municipal architecture for centuries, adorning town squares, religious structures, and public buildings alike. They announce the time, sound the alarm, and call communities together. Are you ready to add to that rich legacy? To complete this project, you will need:
Popsicle sticks (or other building material)
Craft glue, carpenter's wood glue, or hot glue
Jingle bell
String
Here's how to make a popsicle bell tower.
There's no right or wrong way to build a popsicle bell tower. Trial and error is half the fun! Explore different methods of interlocking pieces, framing the structure, or adding decorative elements.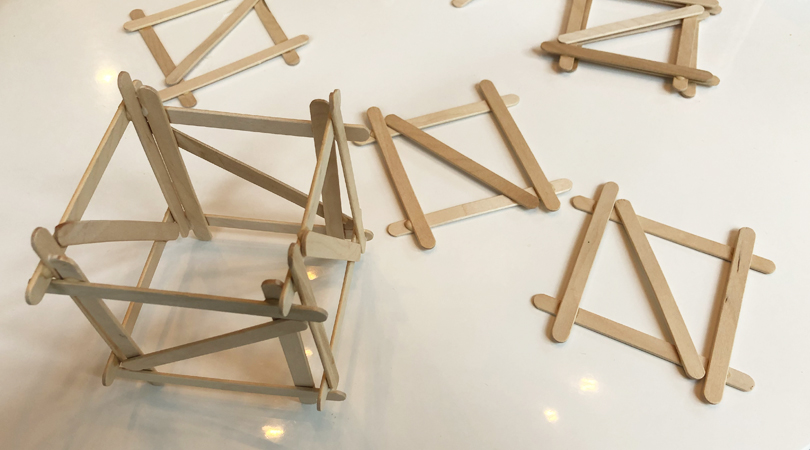 Don't have popsicle sticks? Get creative! You can build a bell tower with a number of materials and recyclables, like paper towel rolls, half-gallon plastic milk jugs, LEGO® bricks, twigs collected from the backyard, and more. Let's get to it!
Arrange four popsicle sticks into a square unit, with a bit of overhang at each intersection. Consistency is key, so it might be helpful to make the overhang the exact width of one popsicle stick. Place a bead of glue to bind each joint, ensuring that the resulting unit is as square and regular as possible.
Add a diagonal cross brace for stability, gluing at the points of contact. Pro tip: for added sturdiness, use clothes pins to clamp popsicle sticks together as the glue dries.
Repeat this process until you have a number of units created (the total number of units should be divisible by four).
Assemble the units into cubes when the glue on each has dried. Glue the corner joints or add additional cross beams for support.
Stack the cubes one at a time and glue at each point of contact. 
Create the roof structure while the tower structure is thoroughly drying. You can choose a flat roof or pitched roof design. Loop a short length of string over a popsicle stick in the center of the roof and tie or glue it into place.
Attach a jingle bell to the other end of the string. You can even add a long piece of string to ring the bell from the "ground level."
Place the roof onto the tower, with the bell swinging freely inside, and glue at each point of contact.
When the glue has thoroughly set, the bell tower is ready to show off and ring! Measure the height from the base to the tip of the roof, so you can brag to your friends and family!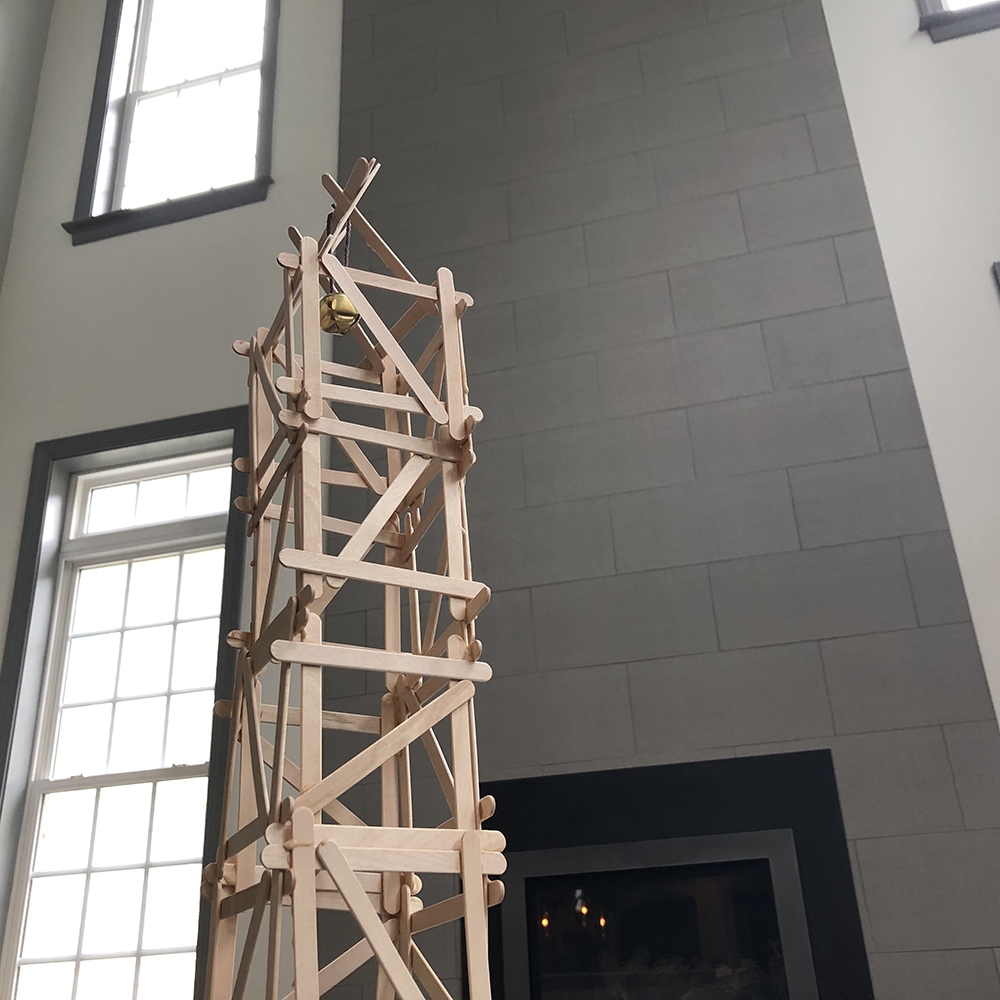 Go ahead. Be proud.
Share your bell tower creations online by tagging #BellFest in your posts! We'd love to see how you got creative and celebrated the New Year.